Electrical Services
Electrical Services Vernon BC.
Quantum Power has over 20 years of experience as a residential electrical services contractor in British Columbia.
We have completed hundreds of new homes, renovations and electrical service calls for developers, general contractors and home owners.
Call Us Today – 250-307-4003
Or Email Us – Click to Email
Here are some of the electrical services we offer: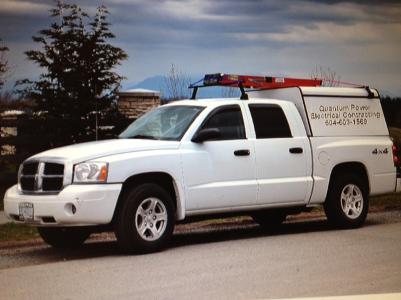 Residential Renovations
Commercial Renovations
Service Upgrades
Panel Upgrades
Electrical Remodeling
Suite Installations
Shops and Garages
Kitchen Renovations
Bathroom Renovations
Led Lighting Upgrades
AFCI Upgrades
GFCI Upgrades
Service Calls
Electrical Inspections
Ceiling Fan Installation

Residential Electrical Services Vernon BC
Residential Electrical Projects
Quantum Power Inc provides expert high quality electrical services at a fair price. Complete electrical renovations start with onsite meetings to determine the scope of work. Temporary power and lighting for construction is included in your estimate. Attention to detail through the rough-in stage will ensure the finishing touches turn out perfect. We can provide advice, create lighting designs and help you achieve the look you want for your home. With 20 years of residential experience we are confident in delivering a high quality electrical installation.
In addition to projects Quantum Power provides many electrical services. New appliance circuits, retro-fit lighting, hot tubs, power for air conditioning, exterior lighting and all aspects of electrical home improvements. We also do electrical inspections for home owners insurance needs and schedule service calls at your convenience.
Electrical renovations have there own set of challenges to meet. In addition to the inherently more difficult installation, keeping your home functional during the renovation is a priority. With advanced planning we can ensure your project runs smoothly and meets your families needs.
Call 250-307-4003

Commercial Electrical Services Vernon BC
Commercial Electrical Projects
Quantum Power's foundation of experience and knowledge came from commercial and light industrial training as an electrician working in Vancouver. We have completed hundreds of retail outlet stores, commercial office improvements, service upgrades, lighting upgrades and electrical equipment installations in all sectors of the industry.
Our electricians are experts on adding heating and air conditioning, power requirements for motor loads and lighting installations. If you require additional work stations in your office, telephone or internet cabling,, appliance connections, we can help. No matter what size project you have, we can take care of all your electrical needs.
Do you need quick response to service calls?
We have a fully stocked service vehicle to get you back up and running
Contact Us Online or Call 250-307-4003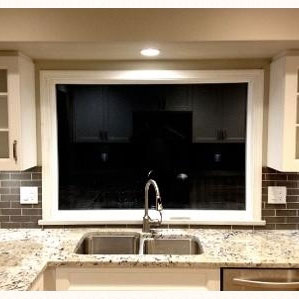 Light Fixture
A light directly over the sink was added to ensure a bright work space.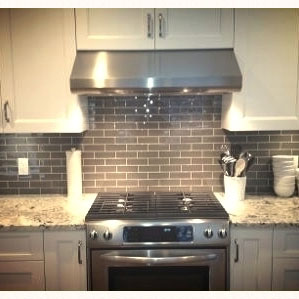 Kitchen Lighting
The under-cabinet lighting is colour matched to the recessed lights to add consistency in the overall appearance of the room.